Maximized visibility into your database infrastructure.
Lightweight agentless architecture for fast deployment.
Navicat Monitor provides database server monitoring that monitors system resources for MySQL, MariaDB and SQL Server. It is a multi-platform application that runs on all major operating systems – Windows, macOS and Linux, and delivers highly efficient security agentless installation for physical, virtual, and cloud servers without endpoint deployment complexity.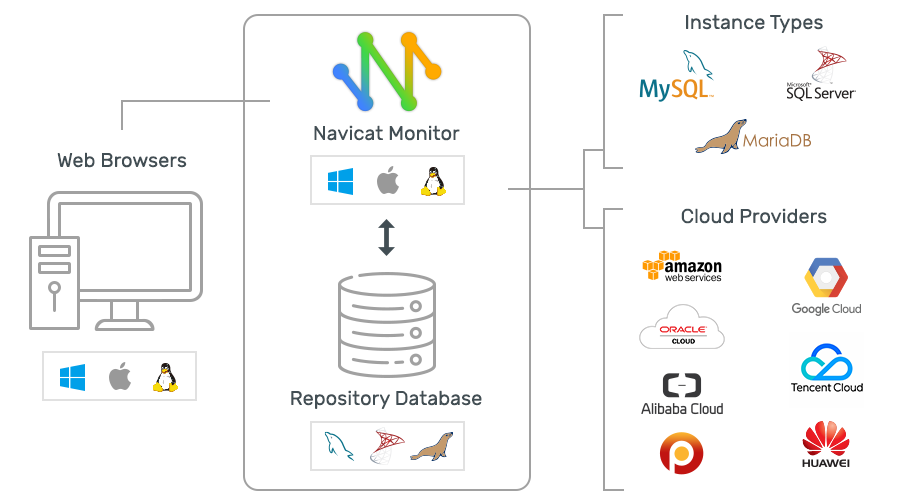 Navicat Monitor now available for SQL Server users.
Our intuitive dashboard focuses on delivering information essential to our new SQL Server users. Navicat Monitor translates metric data into visuals to help you have a clearer understanding of your server performance. It enables you to define warning thresholds so that you can be alerted when a problem is building. You can also monitor the health of transactional replication and merge replication based on the hierarchy and relationship of publishers and their subscribers. So, you can determine your next steps to radically improve the performance of your SQL Server.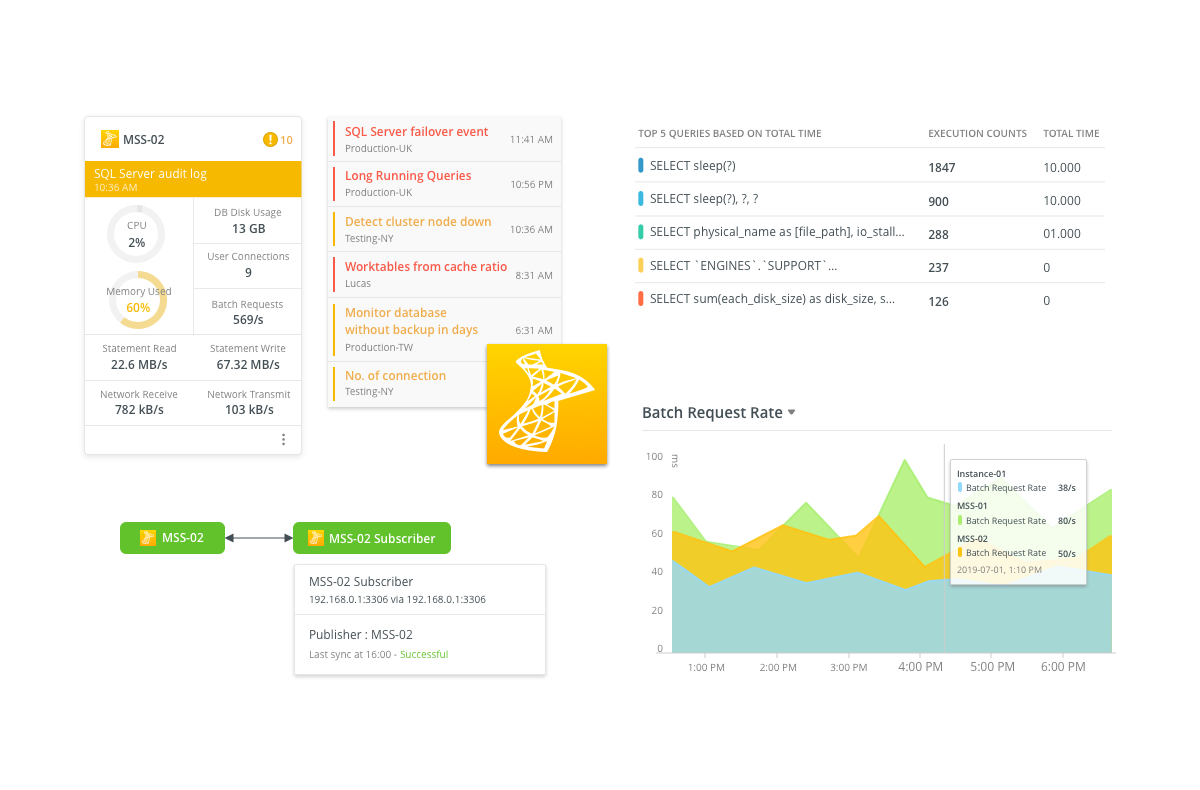 Optimize your slow queries to increase performance.
The Long Running Queries chart visualizes all the top queries based on duration of execution, wait types, CPU usage, and the number of reads and writes performed on the databases hosted by the specified instance. You can easily identify the queries that are running for an inordinate amount of time and take appropriate actions to resolve them.
Get an overview of all top queries in your environment over time.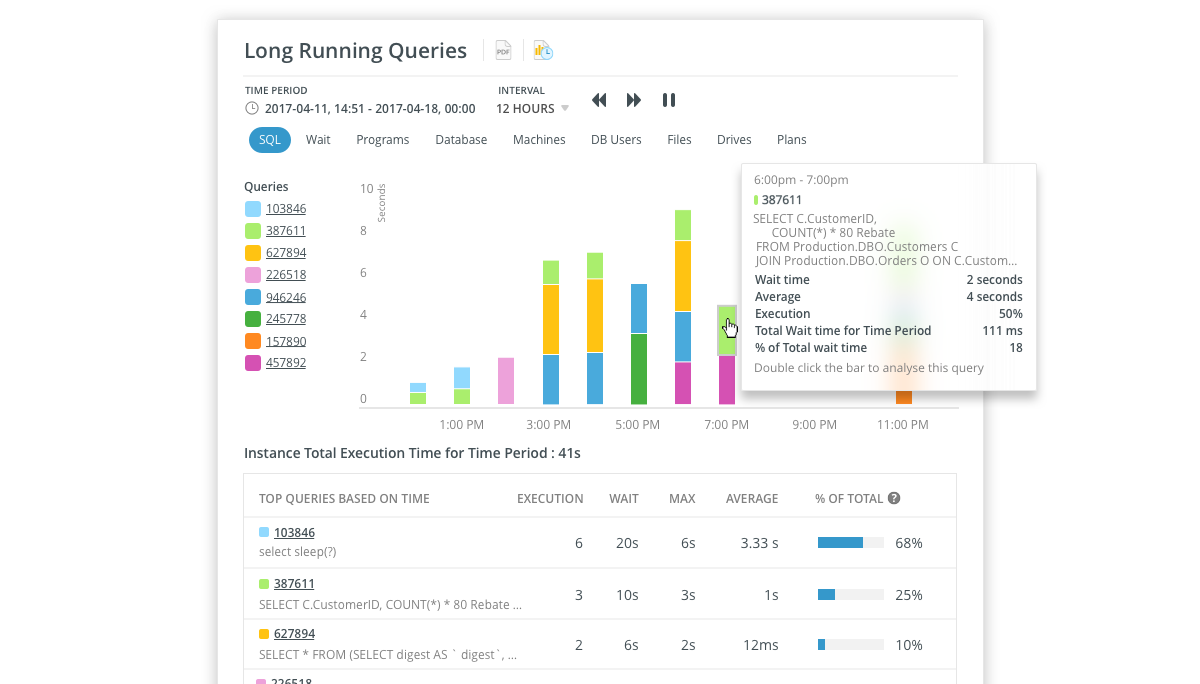 Dig deeper into an individual query to track down what it was waiting on.
List out the causes of a long running query and warn you about critical issues.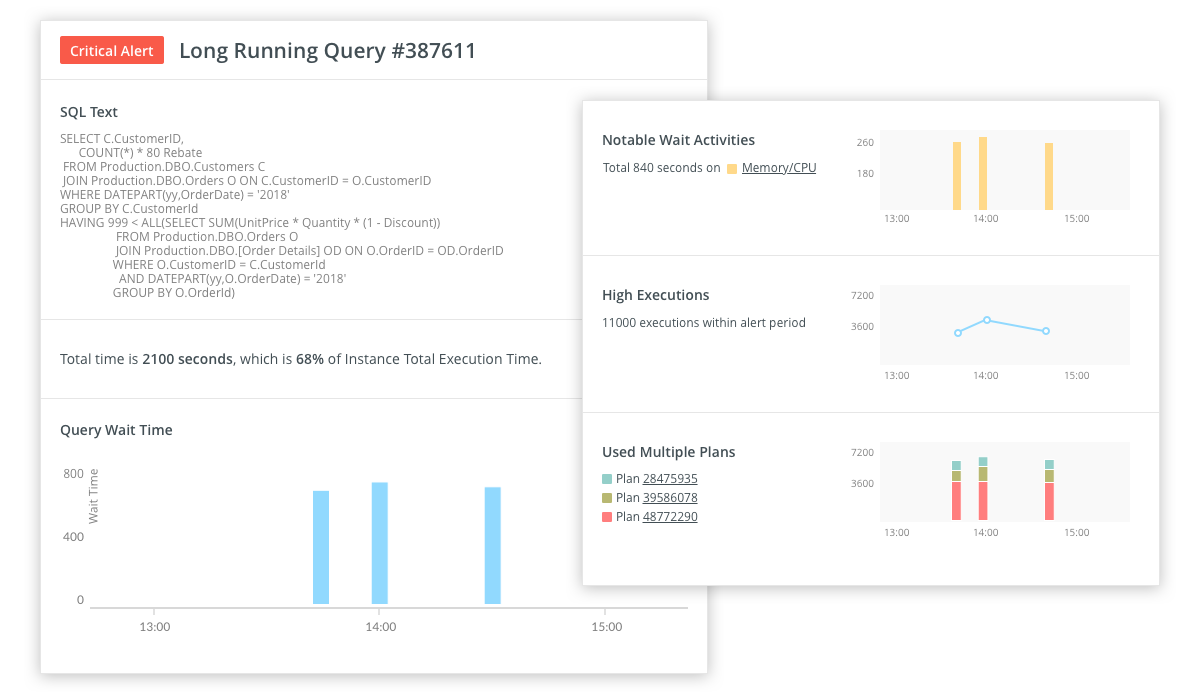 Trend analysis made simple. With charts.
Get deep visibility into instance resource utilization, performance, and operational health. Navicat Monitor gives you a complete picture of your instances by collecting and analyzing historical information, and displays a series of graphs to visualize server metrics, so you can drill down into server statistic details and gain a better perspective on how your instances are performing.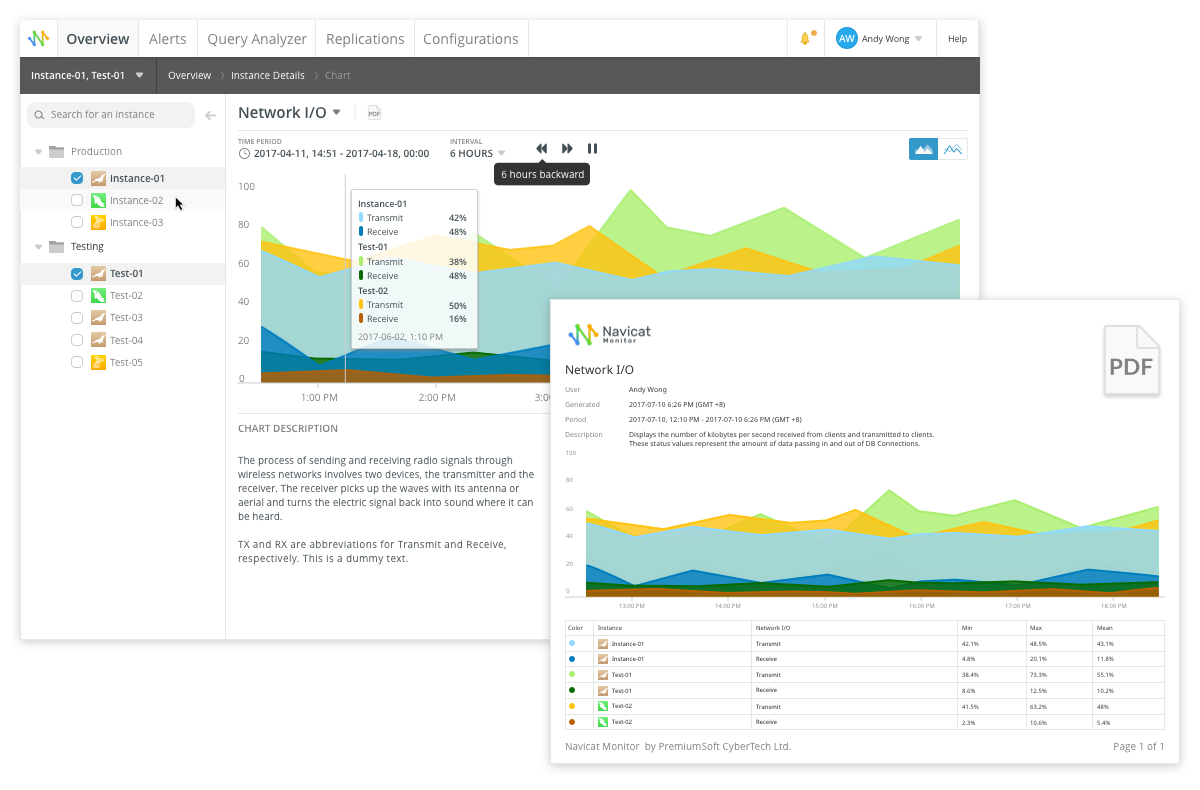 The root cause of performance anomalies. Diagnosed.
Navicat Monitor captures historical data for you to play back and diagnose if the current trends are deviating from expected normal range. You can set powerful alarm rules and get notifications via email, SMS, SNMP, or Slack to keep track of how the database is used and notify you about any threshold breaches to ensure your database performs to the highest standards. Our robust reporting and alerting features help you focus on what's important so you can quickly identify issues and respond accordingly.
Query analyzer makes identifying troublesome queries much easier.
Our Query Analyzer helps identify how resource provisioning affects database response times. It is the fastest way to analyze SQL statements, identify, and resolve performance problems. You can trace the top or poorly written queries, isolate the root cause of a slow query, or detect blocked queries in a unified view - effectively identifying the most problematic SQL statements.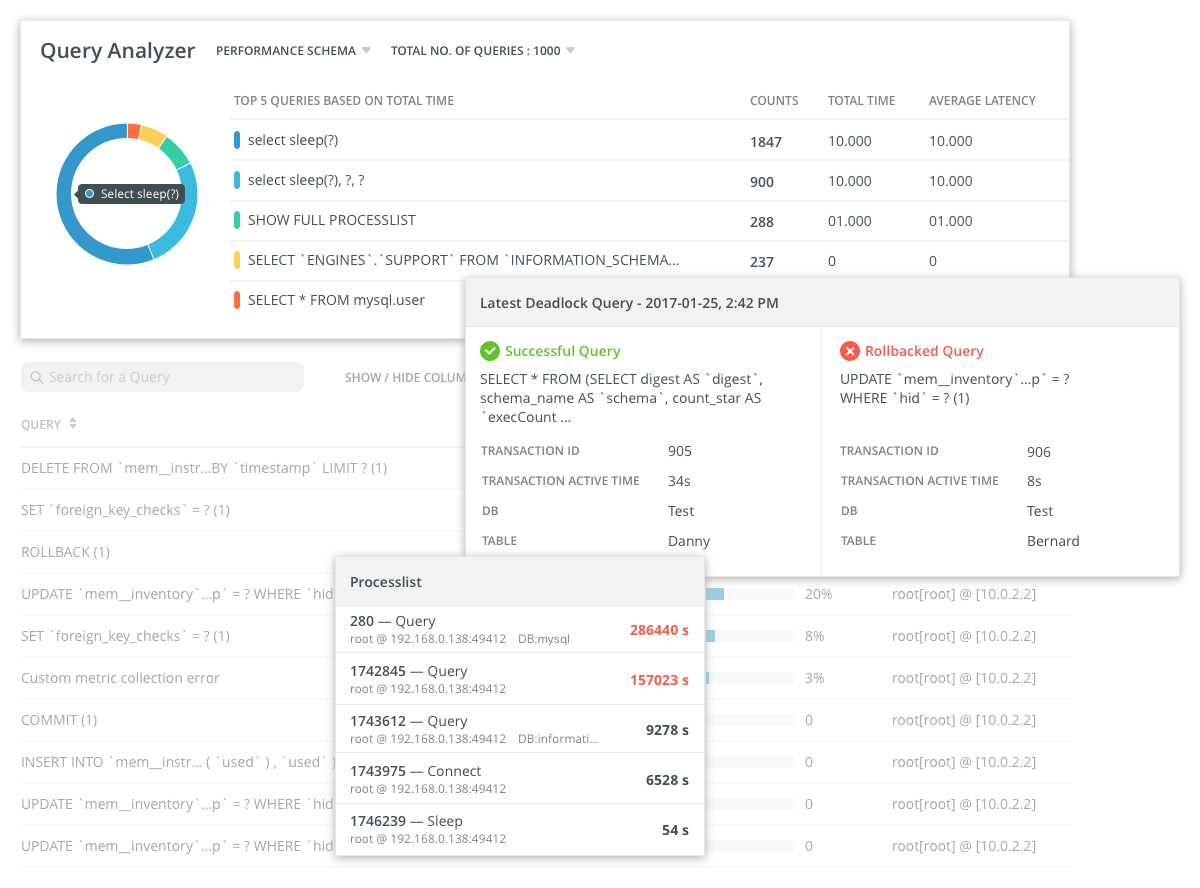 Stay focused on your work.
Dark mode support has arrived in our 2.1 update. Navicat Monitor now supports both light and dark interface styles. You can show a dark mode version as your default viewing preference.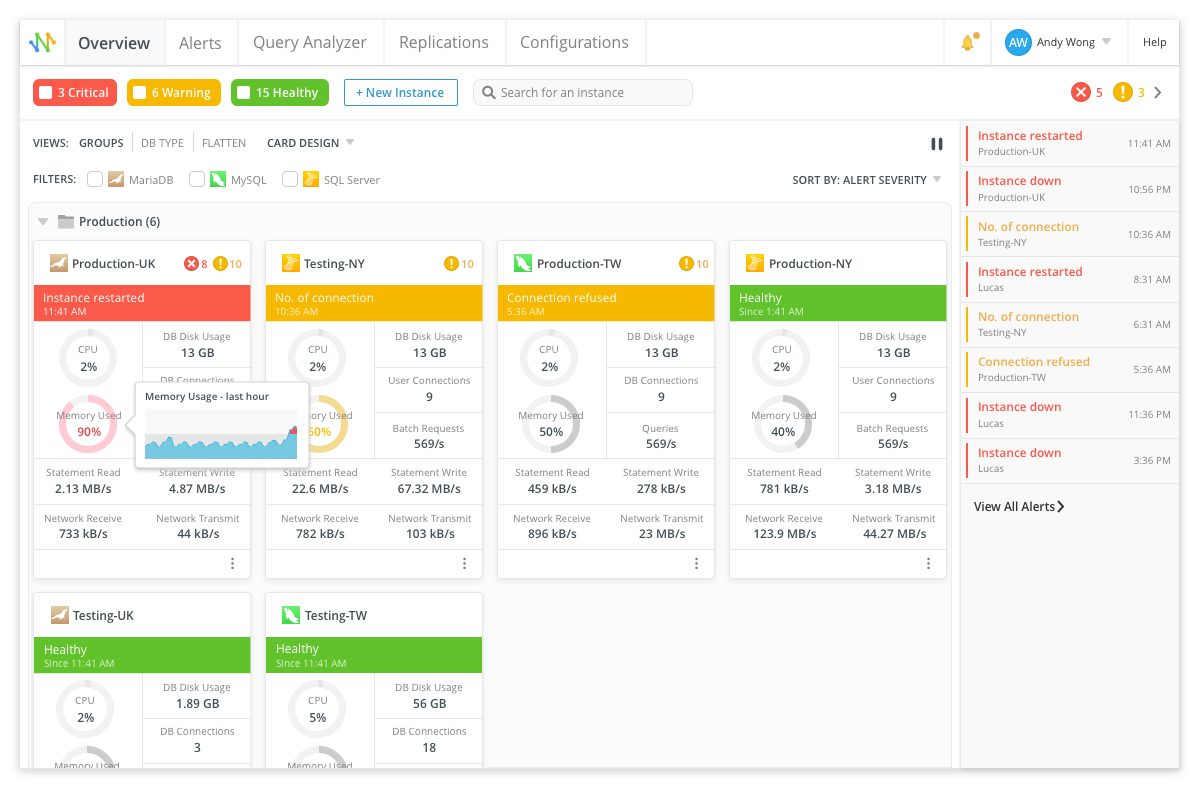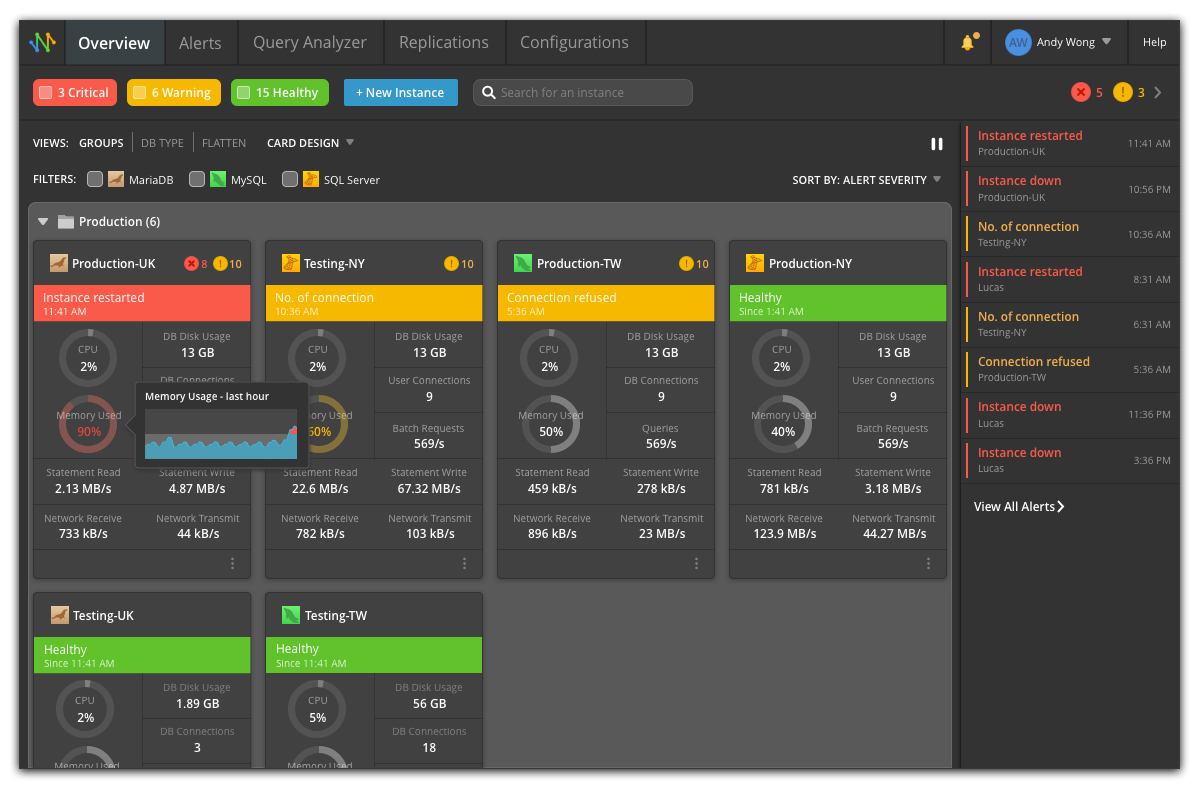 Start your 14-day free trial today.