Navicat 12 - Manage your database in a whole new way.
Navicat 12 comes with numerous improvements and features to address your database development needs. With over 100 enhancements and a brand new interface — Navicat gives you new ways to build, manage, and maintain your databases.
User Interface
Simplicity. Beautifully designed for maximum efficiency.
Navicat 12 introduces a number of UI improvements over its predecessor. With a streamlined working environment and improved button layout, the new user interface focuses on delivering information essential to your work. So you can accomplish complex tasks faster than ever before.
The All-New Engine
A breakthrough engine that makes everything amazingly smooth.
In Navicat 12, we focus strongly on improving responsiveness, usability, and performance. We engineered an entirely new mechanism and applied multithreading, so you can run certain tasks in parallel to increase the overall efficiency of your database development.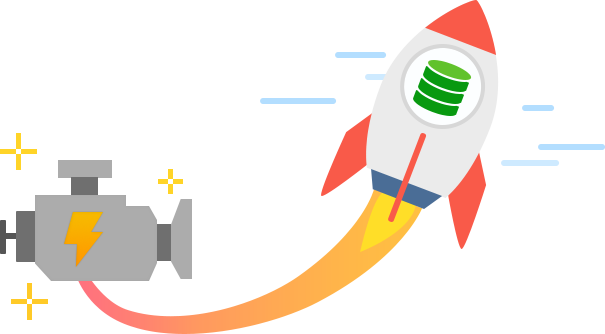 On Startup and Touch Bar Support
With the new On Startup feature and Touch Bar support, organizing your work and browsing your database objects couldn't get any easier.
We have focused on providing expert UX design in Navicat 12 to improve the usability and accessibility. Use a shortcut to create new query, add your favorite tabs to On Startup and have them open automatically when Navicat launches, and use MacBook Pro Touch Bar to easily access Navicat features and controls.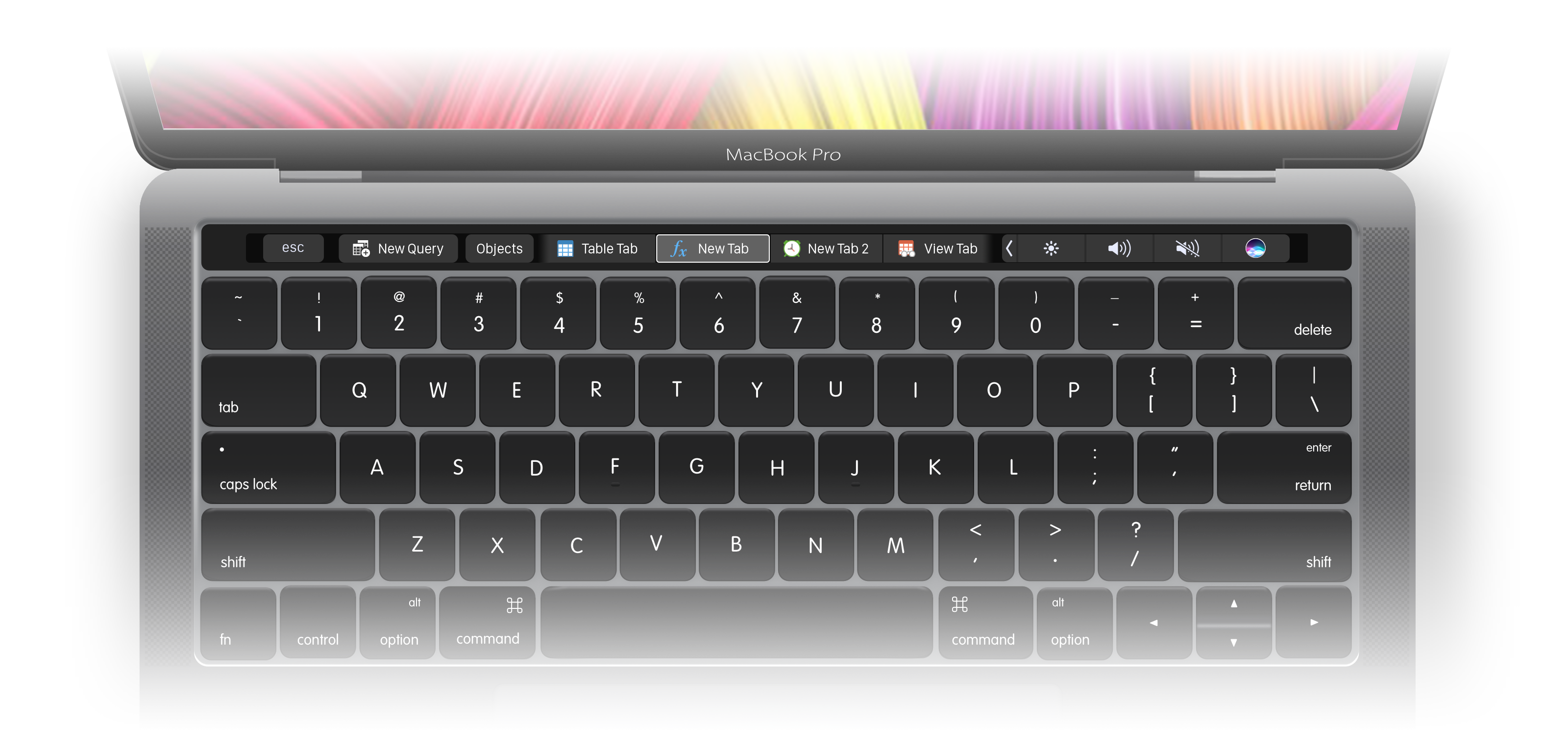 Code Snippet
Code fast with SQL hints.
Navicat 12 contains a collection of predefined snippets, or you can create your own custom snippets that you commonly-used. Drag a snippet into the SQL Editor and quickly reduce the amount of time spent on writing repetitive code and decreases the potential for errors. You can also add placeholders in a snippet, or make changes to the specific parts of a snippet by tabbing between the placeholders while modifying the snippets in your SQL.
Code Completion
A typo-free environment is easier to accomplish with advanced code completion.
We have fully rewritten our code completion feature to support additional keywords and suggestions, and made huge improvements to the efficiency and accuracy of autocomplete. Code snippets have been added to the code completion feature, so you can quickly write common code syntax from a shortcut by getting snippet suggestions.
Automation
Optimize your database activities with flexible database automation and scheduling.
A new approach for schedule planning is released in Navicat 12. Our new Automation utility comes with an incredibly easy-to-use and an even more intuitive interface for finding desired profiles and creating automated batch jobs.
Structure Synchronization
Compare objects before syncing your databases.
Navicat 12 introduces a new mechanism for Structure Synchronization. It provides an easier and more intuitive way to visually compare and identify the differences between two databases. And it shows side-by-side DDL comparison that makes it easy to locate all the object differences. Choose and reorder your synchronization scripts to update the destination database.
Data Synchronization
The fast and reliable way to check and deploy your database changes for creating flawless deployment scripts.
We are bringing a new experience along with a number of new functions to Data Synchronization. The comparison results are now listed and colored for particular status to help you easily distinguish the differences between records: different, only in source, only in target, and identical. Reorder your deployment scripts and update the target to match the source for some or all of the records.
Deployment
Effortless deployment. On-premises or in the cloud.
With Navicat 12, you can manage both on-premises and cloud databases such as Amazon RDS, Amazon Aurora, Amazon Redshift, Microsoft Azure, Oracle Cloud, Google Cloud, Alibaba Cloud, Tencent Cloud, MongoDB Atlas and Huawei Cloud. Connecting to a cloud database is simple, you can establish a connection using the pertinent information that your cloud database provides. It's time to get your head in the clouds and enjoy Navicat.
Amazon RDS
Amazon Aurora
Amazon Redshift