Oct 11, 2021
by Robert Gravelle
Navicat 15 was released with much fanfare back in November of 2019. It came packed with many new features and improvements, most notably in data transfers, the SQL Builder, and modeling. It also added Data Visualization, Dark Mode and native Linux support. Almost two years later to the day, its time to announce the upcoming release of Navicat 16! It's currently downloadable in Beta mode, with the official release to be announced shortly. While we're waiting for that, this blog will outline some of the most note-worthy features and improvements.
Data Generation
Most organizations won't permit the copying of production data into test environments, and rightly so! Navicat 16's Data Generation tool assists you in creating a large volume of testing data. It can create complex data over multiple related tables. The entire process is guided by a multi-step wizard. On the table selection screen, you can choose the exact order in which to populate the tables, so that no Foreign Key constraints are violated: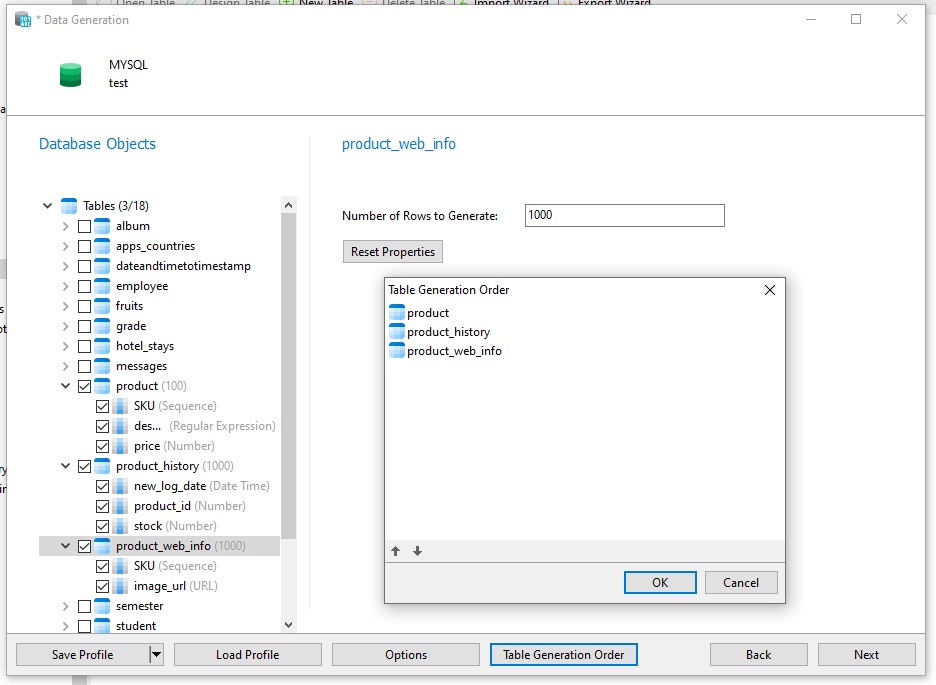 Navicat then shows a detailed preview of the data that will be generated. There, you can choose to regenerate the data for each table, and even edit it in place manually.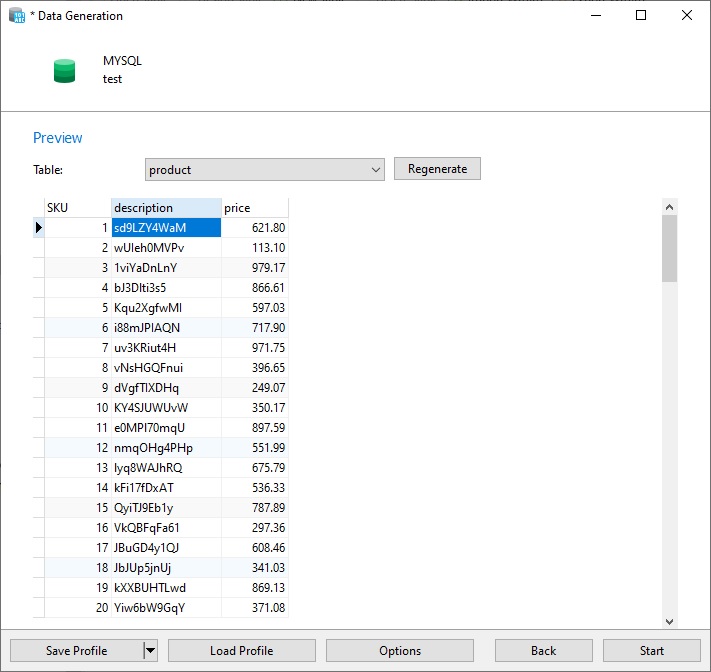 Charts
Although charts are not new to Navicat 16, this latest version supports more data sources and chart types than any previous version. With a focus on usability and accessibility, Navicat can deliver information and present your findings in dashboard for sharing to a wider audience than ever before. Moreover, the process of creating a chart and/or dashboard has been streamlined into clear steps:
Create Data Source
Design Chart
Present Dashboard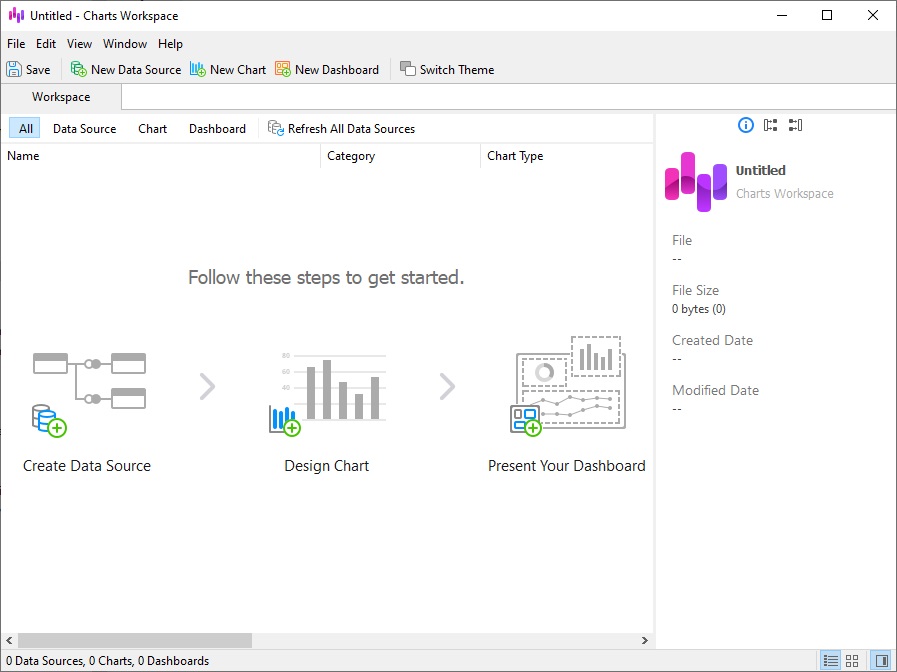 All of your work may be associated with a workspace to keep all of your data visualizations and presentations well organized.
On-Prem Server
The On-Prem Server is a brand new Navicat product. It's an add-on cloud service which works closely with Navicat 16 that gives you with the option to host a cloud environment for storing Navicat objects internally at your location. Using the On-Prem Server, you can sync and share your connection strings, queries and models from multiple devices as well as share them with your team members from anywhere, anytime.
Collaboration
Those of you who are familiar with Navicat 15 are probably well aware of Navicat Cloud. Now, in version 16, the popular cloud service adds Charts and Code Snippets. Navicat Cloud helps keep your team be productive as well as to collaborate more effectively and efficiently.
Navicat Cloud Portal provides a comprehensive tool set to manage your files and projects. It simplifies user management activities and allows you to monitor your cloud services through one interface, improving operational efficiency while reducing management costs.
UI/UX Improvements
Not only has the UX been completely updated, but, many existing features, such as Connection Profile, Query Summary, and Value Picker have been updated to increase the overall efficiency of your database development.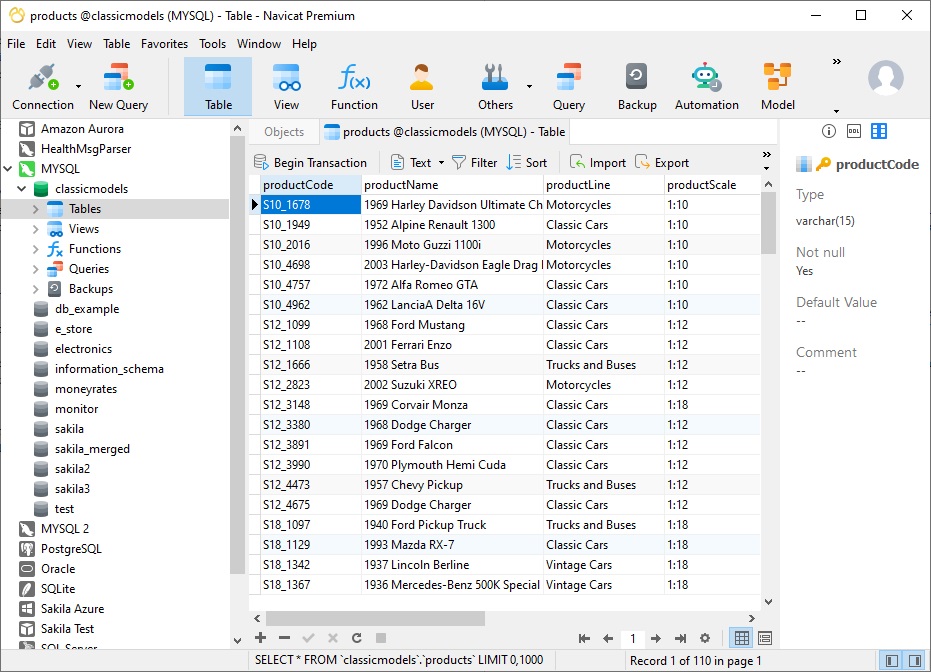 Conclusion
Today's blog provided an overview of Navicat 16's many new features and improvements. In the coming weeks, we'll be exploring these in much more detail.
If you'd like to give Navicat 16 Beta a try, you can download it here.